October is Breast Cancer Awareness Month and at the Michele Carby Practice, we think it is an important event so we marked the start by decorating the office. It's a big deal for us because it will affect one in eight women throughout their lives. My team and I have seen clients and friends suffer from this life-threatening disease and believe increasing awareness of the disease will help women detect it early, treat it effectively and save lives.
Breast Cancer is the most common cancer in women, accounting for 25% of all cancers in women. In the developed world, 12% of women will contract breast cancer during their lives. That is a concerning statistic that should give all women pause for thought.
In 2018 nearly two million new cases of breast cancer were detected worldwide. The incidence of breast cancer increased by 20% between 2008 and 2018. The mortality rate increase by 14% of the same period.
Breast cancer causes death, suffering and untold family heartbreak. It needs to be taken seriously.
Throughout the month, I will focus on the central issues around breast cancer. I will explore all the issues around the disease including, early detection, medical treatments and how women can best protect themselves. I will be publishing information throughout the month and be broadcasting a special webinar featuring two breast cancer survivors; incredible women who will join me to speak about their experiences. Please register for that here.
Breast Cancer Month is essential for raising awareness – get informed and help others do the same.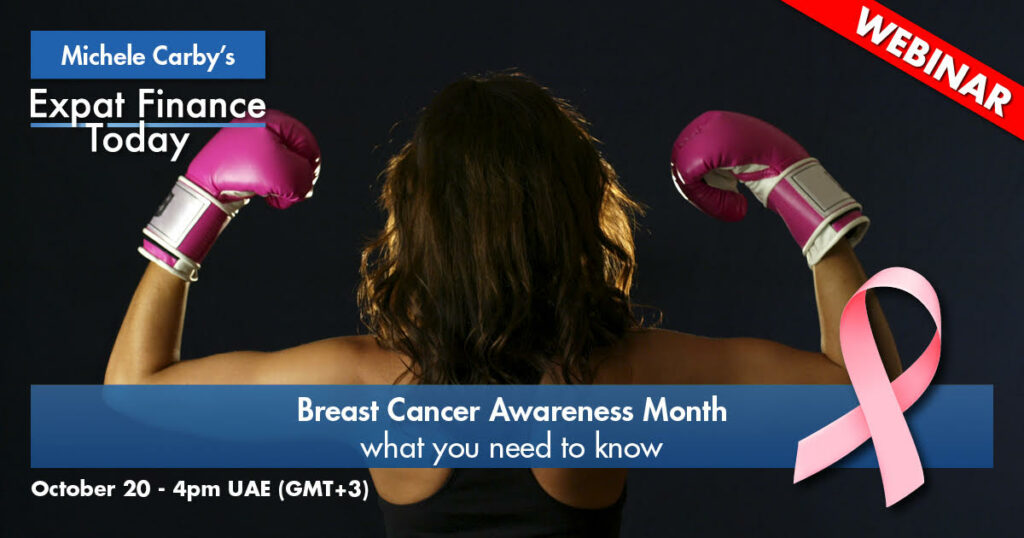 For more information, please contact Michele Carby at Holborn Asset Management on Call: +971 50 618 6463 and on e-mail at [email protected]