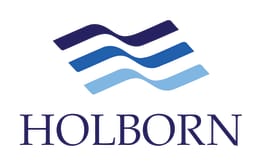 Financial Planning Dubai
Originally from Durban, South Africa – Michele graduated from the University of Natal with a B.Proc(Law) degree before embarking on a highly successful career within the financial services sector, and having worked for reputable companies such as Maxprop Group (South Africa) before emigrating to the UK in 1999 and joining Countrywide Financial Services and Lloyds TSB, where Michele became one of the most successful in the country exclusively maintaining high net worth client relationships. Michele was headhunted in January 2004 to join St. James's Place Wealth Management in London as a Wealth Manager/Associate Partner. (Part of the J.Rothchild Group/Lloyds Banking Group)
Since joining as an Associate Partner, Michele has opened the doors to many more areas of financial planning, as well as developing her practice into more specialist areas of advice; She holds a Diploma in Financial Planning, as well as a Tax, Trust & Estate Planning Qualification. She's also a member of The Personal Finance Society & Chartered Institute of Insurers (UK).
In August 2011, she was again headhunted, this time to Hong Kong, to offer bespoke Financial Planning/ Wealth Management advice to expat clients, capitalising on her wealth of experience in South Africa and the UK, opening an office for Infinity Financial Services as their CEO and Director of their Hong Kong office.
The valuable wealth management/holistic financial planning service she offers our clients is tailored to meet their individual financial needs, thus providing the benefit of a single, seamless relationship, aimed at designing bespoke tax efficient financial plans, whether it be for Education Fee Planning or Retirement Savings or tax – efficient savings & investments.
Payal Trehan, who as an experienced Investment Analyst (ex Goldman Sachs) also assists Michele by providing exclusive up to date, active management approach to all of her clients, adding considerable value to her investment management style.
Michele also manages a team of five financial planners with four admin support, which allows them to focus on providing great client servicing and reviews to our clients on a regular basis.
Partner
Holborn Assets LLC
January 2015 – Present | Dubai
Executive Committee Member
The Entrepreneurs Club
January 2013 – Present (2 years 1 month) | Hong Kong
President
South African Chamber of Commerce and Industry
May 2011 – Present (3 years 9 months) | Hong Kong
Chief Executive Officer / Director
Infinity Financial Solutions
August 2014 – December 2014 (5 months) | Hong Kong
Deputy CEO / Director
Infinity Financial Solutions
July 2012 – July 2014 (2 years 1 month) | Hong Kong
Wealth Manager
Financial Partners FP Ltd.
August 2011 – July 2012 (1 year) | Hong Kong
Associate Partner
St. James's Place Wealth Management
January 2004 – August 2011 (7 years 8 months) | London, United Kingdom
What I'm offering
Tailor made, bespoke, holistic financial planning advice to expats covering:
Pensions
QROPS & SIPPS
Insurance
Tax efficient savings & Investments
Medical Insurance
School fee planning & Retirement planning
QROPS Do you have a UK Pension? We can help reduce your tax exposure. Find out how we can help. Download your FREE QROPS Guide here.
Call Back Service
Enter your details below and we will contact you:
Follow Me
It's in today's rapidly changing financial markets where experience counts.
Contact Me
The Autumn Budget 2018 could mark the beginning of considerable tax relief changes. The current rules which have been described as generous, are coming under pressure to be reformed from both government organisations and industry experts. If you are a high earner,...
read more