If you are looking for a dream or luxury second home or an outstanding property investment opportunity, take a look at La Balise Marina.
Located in Black River (Rivière Noire) on Mauritius's sunny west coast, this authentic and charming town combines local flair with modern facilities, including restaurants, bars, shopping centres, essential medical facilities and international schools. It is a centre for game fishing, watersports, scuba diving, leisure boating and dolphin watching, as well as La Preneuse, one of the finest beaches on the island.
Set against a dramatic mountain backdrop La Balise Marina is the island's only residential Marina, giving owners the privilege of acquiring a freehold property by the sea. An Integrated Resort Scheme (IRS) development, the Marina will comprise 143 waterfront residences upon completion. The Marina has a host of world class lifestyle facilities, including a Clubhouse, shopping centre, spa, gym and concierge service.
Currently, there are just three three-bedroom turnkey apartments available from US$540,000, fully furnished to high international standards. Only one remaining duplex unit is available, complete with private mooring and a private plunge pool available from $940,000. Full details on application.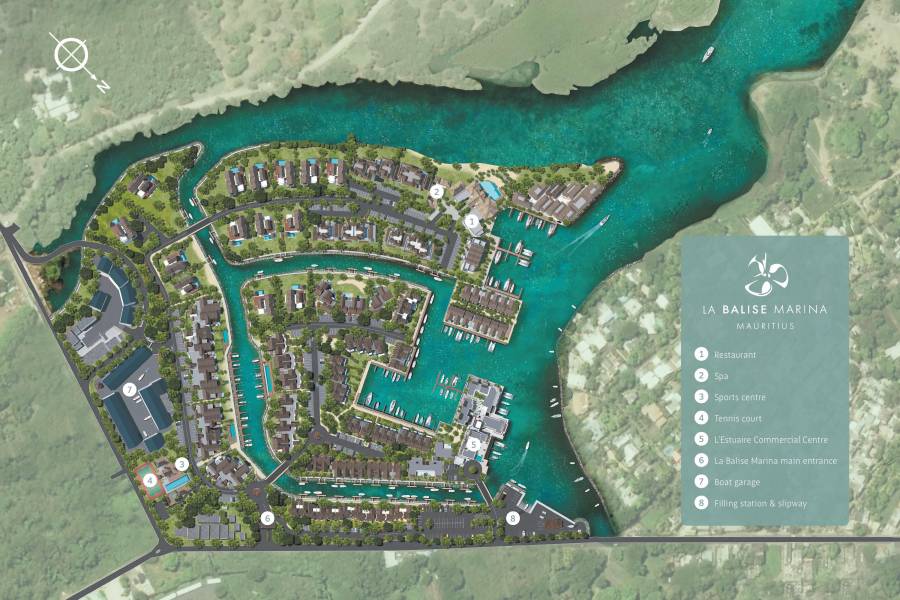 Mauritius residency/tax residency
The purchase of a La Balise Marina property entitles you immediately as an owner to official  residency status in Mauritius meaning they can forego any other visa requirements.
If the owner is resident for more than 183 days per year, they are eligible for tax residency. Mauritius has a double taxation agreement with 46 countries, which confers many benefits for individuals, including no inheritance tax, income tax rates of 15% with entitlement and tax exemption from local companies and capital gains. There are also significant tax exemptions for enterprises.
This rare opportunity is likely to be available for a very limited time, so if you would like more details, please contact Michele urgently at [email protected] or call direct on +971 50 618 6463.