Sixteen countries
Officially approved government programmes
Dedicated & highly experienced citizenship team
Advice & support on investment choice
Citizenship by Investment (CIB) programmes offer a route to a brighter future and a better life. We assist with applications and investments in officially approved government schemes that provide residency rights, citizenship and second passports in some of the world's most desirable countries. Requirements vary, but usually, contributions are real estate purchases, investments in a business or approved fund or a donation payment. Most schemes include residency rights for children and some for parents too.
For full details of how we work and the citizenship and residency programmes we offer, download our detailed brochure below.
Our service
We have an experienced team dedicated solely to assisting with CBI programmes. We operate worldwide and currently offer programmes in 16 countries, including the USA, EU, UK, Canada, Turkey, Caribbean and Pacific Islands.
We will discuss your objectives and chosen destination, and assist with processing your application and selecting individual investment opportunities.
The process can be bureaucratic and often confusing, but our experienced team makes it as easy as possible for applicants. We handle all the paperwork and help you complete applications, set up bank accounts, liaise with lawyers and government departments at every stage from initiation to completion. The application process and requirements vary from country to country and typically takes six to eight months from initiation to completion.
Why people choose citizenship and residency programmes
Next steps
Watch our webinar or download our brochure below. To arrange a consultation with Michele, email [email protected] or call direct on +971 50 618 6463.
Watch our webinar
The webinar below was recorded in March 2021 and provides more details and insights into our citizenship and residency services.
USA Citizenship & Residency – Watch our upcoming webinar
June 22 – 4pm UAE (GMT+4) Click here to register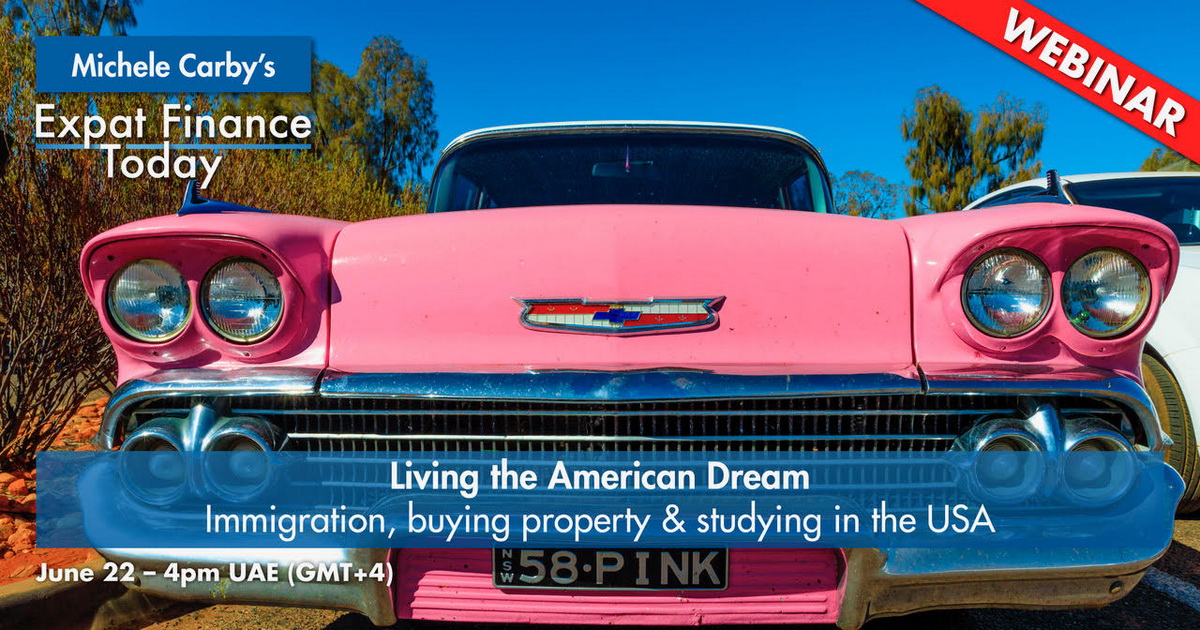 The American dream is an aspiration that captures the imagination. It is the promise of a land of opportunity, a place where you can make the most of your talents and enjoy the fruits of your success. In this webinar, Michele and her special guests will examine different ways to access and pursue your dreams in the United States, including:
Obtaining US residency, visas and Green Cards
Starting a business
Studying in the USA and how to mitigate education costs
Purchasing property and property investment opportunities
This webinar will provide useful information for anyone planning or aspiring to live, study, work or buy property in the USA. Click here to register 
Not many ethics and integrity left in the financial world but Michele Carby comes highly recommended.
Lizette Smook